There are three main whipping schools of the "Scamblog movement" which, solely by themselves, demonstrate that the Scamblog movement is correct in its criticisms and supported reforms.
First is the most obvious:
Cooley
. It is almost hard to believe that a law school like Thomas Cooley School of Law, excuse me: The Western Michigan University School of Law, exists. Not only does it feature the standbys of expensive, private, low-ranked law schools (high tuition, terrible employment prospects, and poor bar pass rates), but it created its own "law school rankings" system called "
Judging the Law Schools
." It is a complete farce: factors such as "law library square footage" and "student body size" are weighed as equally as LSAT and UGPA scores.
Second is
Thomas Jefferson School of Law
. TJSL has the prestigious distinction of being the law school with the
highest average graduate debt
. Unbelievably, TJSL also has the prestigious distinction of featuring bar passage rates (50.3% in 2013) that can only be described as
horrendous
, and ranks dead last among California's ABA-accredited law schools. I'm certain with the steep fall in bar pass rates this cycle will push TJSL at least into the 40's. Check out this
link
for a genuine expose on how rocky TJSL's finances are by the OTLSS team.
Third, and last of the most common whipping boys is The
Infilaw System
. This for-profit law school enterprise stems from a Chicago private equity company, and currently encompasses three low-ranked, expensive, private law schools:
Arizona Summit School of Law
(recently renamed from Phoenix School of Law),
Charlotte School of Law
, and
Florida Coastal School of Law
(FCSL), the subject of today's post (it is currently trying to acquire another low-ranked, expensive, private law school). Infilaw schools, like Cooley, and other low-ranked, expensive, private law schools, hide behind the convenient cloaks of "diversity" and "practice-ready" in order to justify the end-result: thousands of academically weak Americans graduate each year with high debt loads, poor bar pass rates, and worse employment outcomes, with the aforementioned institutions reaping hundreds of millions in subprime taxpayer-backed student loans.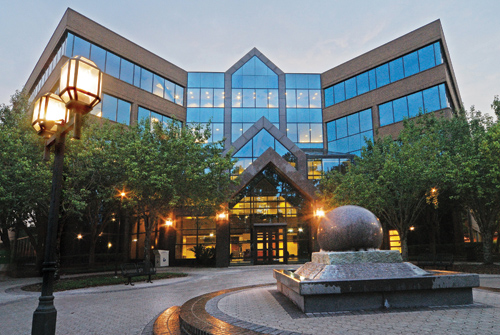 It's easy to see why the law school had 1L enrollment of 808 in 2010, the height of the law school bubble.
To be clear, there is nothing inherently wrong with a diverse student body or graduating law students who are reasonably competent for practice after being sworn in. But FCSL, like many of similar schools, shouts "diversity" and "practice ready," and uses it as a foil to stymie critics According to FCSL on their "
Coastal Careers
" webpage:
Florida Coastal School of Law prides itself on an unwavering commitment to student outcomes, continuous improvement, and a passion for excellence
What are the
results
of said "unwavering commitment to student outcomes?" Median cumulative program debt of $175,274 for their graduates. I've never heard of the phrase "median cumulative program debt" before, but I'm sure it doesn't account for accruing interest or undergraduate student loans, which would likely push the median debt to over $200,000! Imagine two young people meeting at FCSL, falling in love, and then trying to have a family with $400,000 in federal student loans! I'm sure Romeo and Juliet won't have any savings to tap into to send their kid to FCSL to join mom and dad's small law firm 25 years down the road.
Things look better when we get to student employment outcomes. At least in one aspect.

Florida Coastal School of Law was able to confirm the employment status of 100% (510 out of 510) of its program completers who graduated between September 1, 2011 and August 31, 2012 (the time period set forth by NALP).
100%! That means that the employment statistics should be pretty complete. And complete they are:
The job placement rate for the 2012 graduates, whose employment status was known, was 74.3%. Our job placement rate was calculated by adding together all of our employed graduates (379) divided by 510 (the number of graduates whose employment status we were able to confirm). In accordance with NALP guidelines, the number of employed graduates includes all employment positions, including legal and non-legal positions, permanent and temporary positions, full-time and part-time positions, and any positions funded by Florida Coastal School of Law.
Unfortunately, the truth eventually has to come out. 25.7% of FCLS's 2012 graduates were unable to secure any temporary, part-time, non-legal positions, much less full-time, permanent, legal positions. Think about that for a second. A full quarter of FCLS' 2012 graduates were completely and absolutely unemployed during the Obama Administration's robust economic recovery.
The President of FCLS is a man by the name of
Dennis Stone
. His profile at the Infilaw website indicates that he, among many things, is a site evaluator for other law schools, and was a founding member of Infilaw.
This is President Dennis Stone. Courtesy of FCLS's website.




















































You may remember Dennis Stone from Professor Paul Campos'
article
over at The Atlantic, which featured TV-drama level drama of President Stone literally kicking a Dean-candidate mid-presentation for pointing out that FCLS's declining admission standards put it at risk of running afoul of several ABA standards. If you haven't read Campos' article yet, make sure you read the comment section, which features discussion threads which I can only describe as bizarre.
David Frakt, the man who was interrupted mid-presentation and kicked out of FCLS, joined The Faculty Lounge a few months ago, and has come out with a
new post
where he was kind enough to share most of his powerpoint presentation that got him on Dennis Stone's bad side (Frakt had to redact five pages which featured propriety data from the school).
Frakt's powerpoint presentation reads much like a presentation that a scamblogger might give if he or she were to be considered for a Deanship at a low-ranked, private, expensive law school. Indeed, the title reads:
FCLS - A Law School in Crisis.
In the "disturbing trends" page, Frakt made the following list where FCLS was coming up short:
-Declining bar passage rates
-Declining, unacceptably low post-graduate employment
-Dramatically declining applications
-Declining, unacceptably low entrance credentials of matriculating students
-Increasing, unacceptably high transfer attrition, particularly from top of class
-Declining, unacceptably poor employee job satisfaction and morale
Frakt in his powerpoint presentation, predicted a drop in FCLS's bar passage rates below 60%. At the Faculty Lounge, Frakt writes about how he was unfortunately proven correct. I use the word 'unfortunately' because, for all the issues I have with low-ranked, private, expensive law schools, there are human beings who are affected in racking up hundreds of thousands of dollars of student loans, and graduating without the ability to pass their state's respective bar.
There is of course a whole inter-scamblog debate on how culpable graduates of schools similar to FCLS are for their predicament, but I place most of the blame on the "repeat-players" in the legal education market who know FULL-WELL the debt-loads, bar passage rates, and job prospects of their school's graduates : law school administration and faculty.
Florida's 2014 July bar exam results were
posted
on September 22, 2014. FCLS clocked in at a disastrous 58%! The only law school posting a worse result than FCLS was the Ave Maria Pizza School of Law. Frakt explains why he was able to predict the drop in bar pass rates:
Although some seem loathe to admit it, there is a very strong correlation between LSAT scores and MBE scores (see, here and here). Let the LSAT scores of your admitted students drop, and three years later, the bar pass rate is bound to follow.
On a hunch, I decided to visit Florida Coastal School of Law's
facebook page.
There is a lot of posts about diversity, networking, multicultural events, networking, and Dennis Stone being honored in the community. But on September 22, 2014, there is no post congratulating FCLS' passing the Florida bar! On September 16 there was a post linking to an American Bar article about networking, and a post on September 29 about the law school hosting "Dia de Justica," but nothing on the 22 about the 58% of their graduates who passed the Florida bar.
Interesting.
Meanwhile, in the present, Professor John C. Kunich of the University of North Carolina at Charlotte, spent some time in the comments section of Frakt's TFL post criticizing Frakt's approach to law school admissions and defending FCLS. His post is worth a blog post in of itself. Suffice to note that the post include the following phrases (which ring similar to many of the points that pro-FCLS posters in Campos' The Atlantic article made):
Florida Coastal School of Law is one of the most racially and ethnically diverse law schools in the nation.
This school, similar to Charlotte School of Law where I was a tenured professor for several years, relies on a sophisticated blend of factors to predict a person's likelihood of success. (Frakt points out that the law school accepted 75% of applicants in 2013).
This we know for certain: if the door to a law school education is locked for anyone whose numbers fall below some arbitrary cut-off, those people will have zero chance of success in law school or as a lawyer.
These phrases from Professor Kunich basically brings us full-circle: why does a low-ranked, private, expensive law school like FCLS exist?
According to Professor Kunich, FCLS exists to provide a legal education to those of whom are rejected by law schools with less holistic admissions policy. As the professor notes, a law school education is needed for one to be a lawyer, so FCLS fills that market need.
Law schools like FCLS are solely in business by accepting students with poor academic credentials and charging them tens of thousands of dollars in yearly tuition, paying administrators and law professors hundreds of thousands of dollars in yearly salary.
To FCLS, Profesor Kunich, and anyone arguing in favor of "opportunity" law schools: What is the expected outcomes for the bottom 80-90% of your full-freight paying graduating class? What sort of opportunity in giving these students a six figure lottery ticket to the glutted legal job market? Is accepting non-academically talented URM's, non-traditionals, and RM's and indebting them to the tune of nearly $200,000 really giving them an opportunity?
Sometimes, as Nancy Reagan was fond of saying, you just have to "Say no." Say no to the students who are not likely to succeed in law school and the legal jbo market FCLS.
Fin.