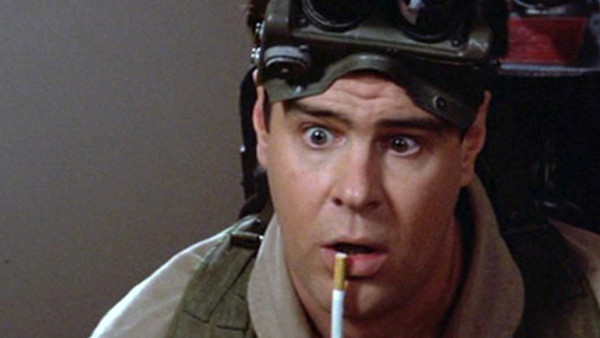 I had to read this two or three times to make sure I was getting this correct:
In what is being described as a "stunning" decision, a bankruptcy judge has ruled that a 2004 graduate of Yeshiva University's Cardozo Law School may erase more than $220,000 in student loan debt.
The law grad, 46-year-old Kevin Jared Rosenberg, represented himself. His annual income is less than $38,000, and his monthly income after expenses runs at a deficit of about $1,500, according to the Jan. 7 opinion by Chief U.S. Bankruptcy Judge Cecelia Morris of the Southern District of New York.
I was going to go into a long quip-filled tirade about how "I felt a great disturbance in the Scam, as if millions of bootstrapping-Boomers cried out in terror and were suddenly silenced," but considering the Chief Judge is a Boomer herself, maybe I'll just keep quiet on that part and move on...
Wow, do I feel for Rosenberg, and I wish him well. Looking at his statistics - 2004 graduate, 46 years old - I'm seeing some real kinship there in similar numbers. Another nontrad who was lured by the pipe dreams of the law school cartel. Another nontrad for whom the the law school dream fell squarely flat, to say nothing of the K-JD variety.
Morris said she was applying the so-called Brunner test for discharge of student debt as it was originally intended. Since the test was created in a 1987 decision, cases interpreting it have set out "punitive standards" and "retributive dicta," she said. Those harsh cases "have become a quasi-standard of mythic proportions, so much so that most people (bankruptcy professionals, as well as lay individuals) believe it impossible to discharge student loans," she said.
"This court will not participate in perpetuating these myths."
Amazing. It's almost as if the ridiculous and completely unsustainable costs of undergrad and graduate school are finally applying enough pressure to the system that rational people can see the gross disparity between the treatment of student debt and literally all other kinds of debt. When people can't buy homes, pay their bills, buy things, or start families, all for having the temerity of wanting to improve themselves and their standing, it's a real drag on the economy, man. Why it took 40+ years to recognize this out is beyond me, but that gush of sweet, sweet federal loan money was probably too distracting for self-interested parties.
Granted, there will be loan sharks and other holier-than-thou haters that will go into apoplexy over this development. The case is on appeal, so no doubt the full force of these parties will be brought to bear against this decision standing. Last thing anyone deserves is an actual jubilee, especially one of those lawyer-types. You know they all drive solid-gold Bentleys and have seven vacation homes anyway. Speaking of which, I need to sue somebody, get one of those lawyers on the phone...
Here's hoping this not only opens the door to reasonableness for many, many victims of the scam, but also is a small beginning in the entire financial rethinking of how education is handled in this country. Wouldn't that be horrible.